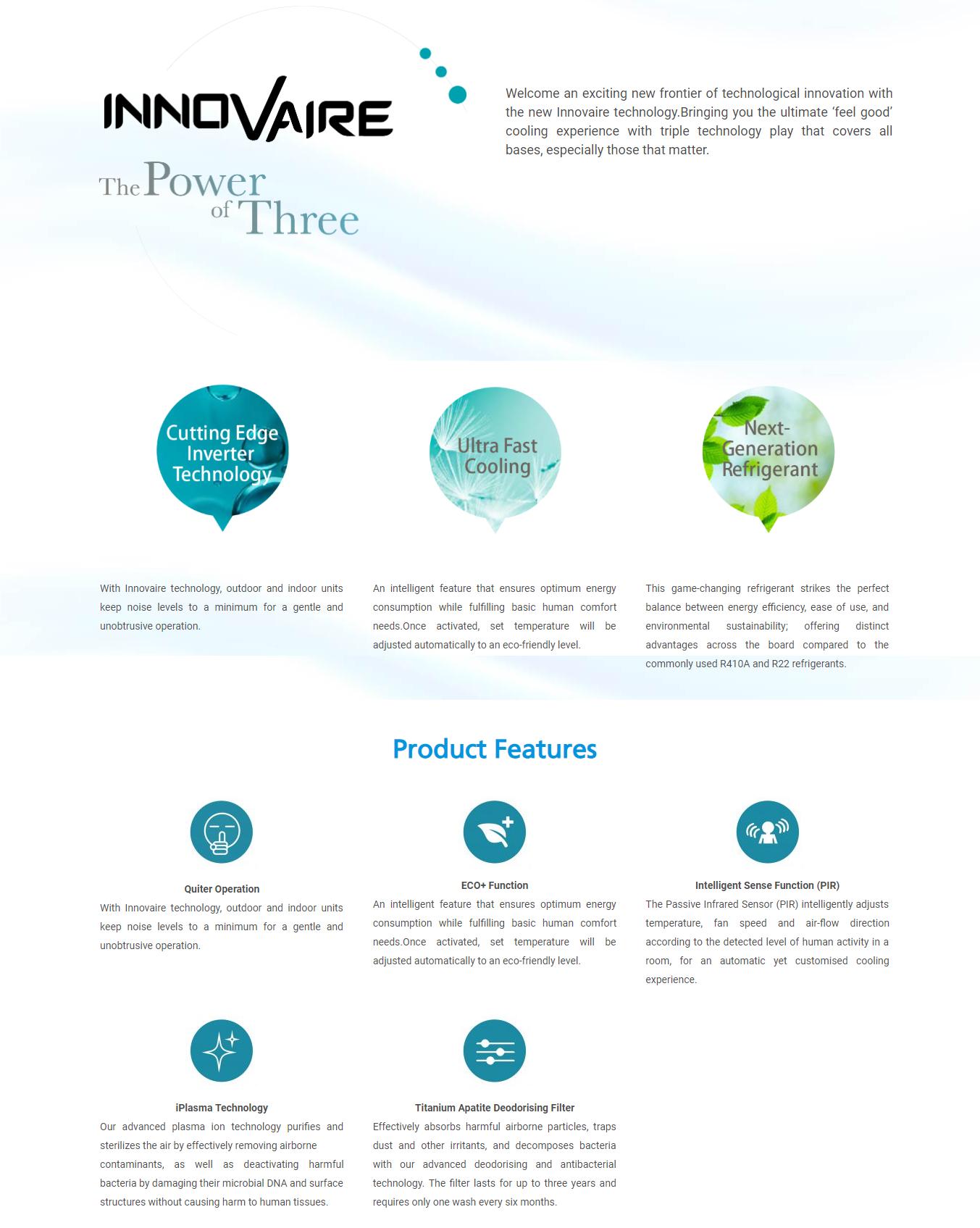 The Next Generation Refrigerant R-32
As the sole worldwide manufacturer of both air conditioning equipment and refrigerants, Daikin is continuously researching refrigerants as well as new technologies that can save energy consumption for air conditioners. Use of the refrigerants with a lower impact on global warming is urgently required because climate change has been one of global critical issues. Daikin has now adopted R-32. This next generation refrigerant does not deplete the ozone layer and lower impact on global warming.
R-32 Features
1. Zero ozone layer depletion
2. Low global warming potential at 1/3 of R410A
3. 1.5 x heat tranfer capacity of the R410A
4. Increased energy efficiency
5. Less impact on global warming
Non-inverter type Inverter type Electricity Consumption after One Year of Operation 3 Compared to non-inverter models, Urusara 7 cuts power consumption by up to 58%. This helps to reduce electricity bills for the user and also decreases CO2 emissions caused by power generation.
Inverter DC Compressor
Upgrade Fan Motor Design
Innovaire Technology
1 hp *9,500Btu(4,400-10,300)
R32 refrigerant type
Power Mode
Intelligent Fuzzy Logic Control
Fast Cooling
Cold Start
Auto-Restart with Surge Protection
with timer
with remote control
FTKG28QV1L / RKG28FV1D
5 year warranty on compresor